UMA Mayan Ceremony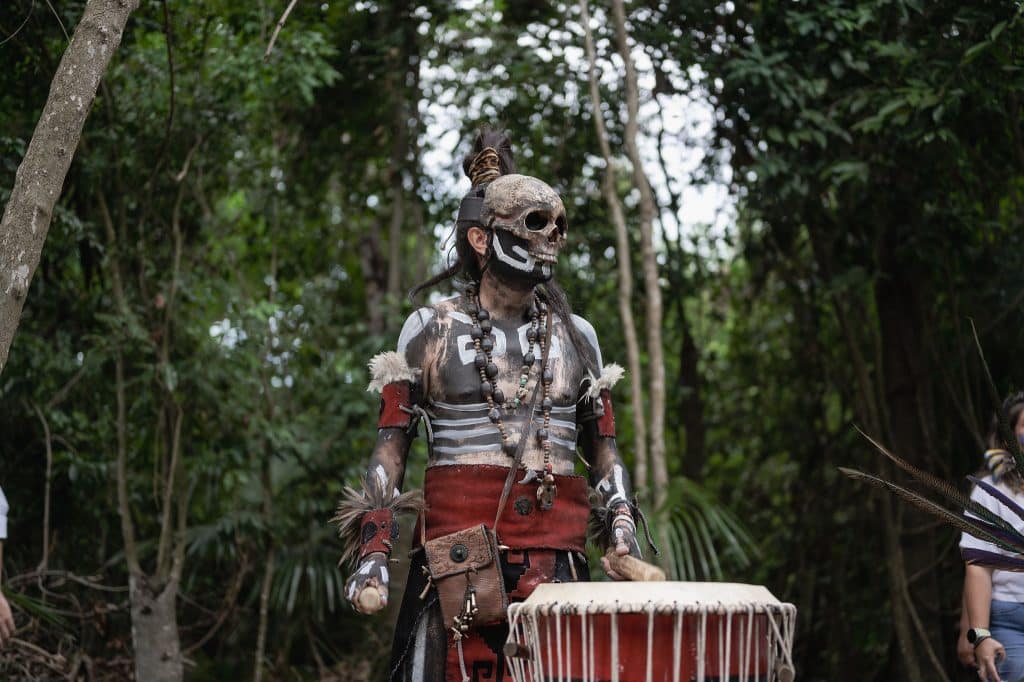 On September 8th, our team took part in a very special ceremony. The purpose of this ceremony was to open the energy channels of the UMA land and obtain the authorization of the Mayan culture to offer a habitat of harmony that lasts over time between nature and its inhabitants. This included a religious ceremony as well as various songs and dances.
𝗨𝗠𝗔 𝗜𝗦 𝗖𝗢𝗡𝗡𝗘𝗖𝗧𝗜𝗢𝗡. 𝗜𝗧'𝗦 𝗔𝗡𝗖𝗘𝗦𝗧𝗥𝗔𝗟.
𝗨𝗠𝗔 𝗜𝗦 𝗘𝗠𝗢𝗧𝗜𝗢𝗡. 𝗜𝗧'𝗦 𝗠𝗘𝗔𝗡𝗜𝗡𝗚.
𝗨𝗠𝗔 𝗜𝗦 𝗟𝗨𝗫𝗨𝗥𝗬. 𝗜𝗧'𝗦 𝗘𝗫𝗖𝗟𝗨𝗦𝗜𝗩𝗜𝗧𝗬.