Taanah Tulum 2 Bedroom Condo
USD $ 255,000

- SOLD OUT
Bathrooms: 2
Size: 1,238 ft2
HOA/Maintenance:
---
PROPERTY DESCRIPTION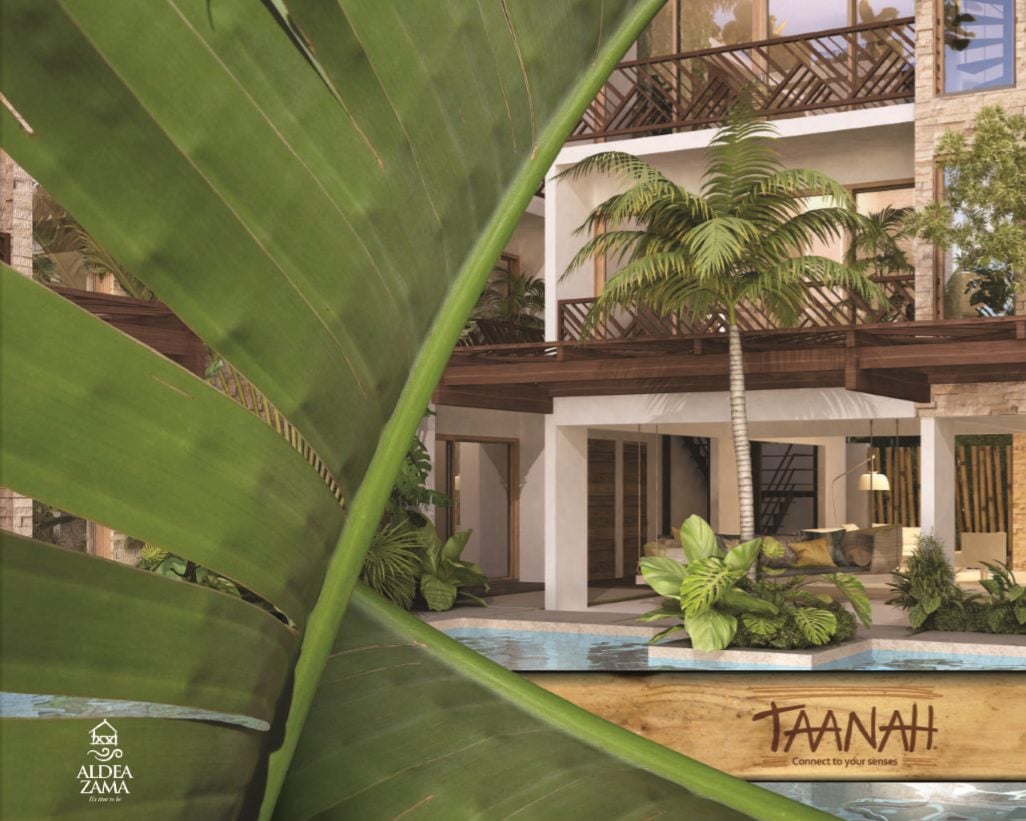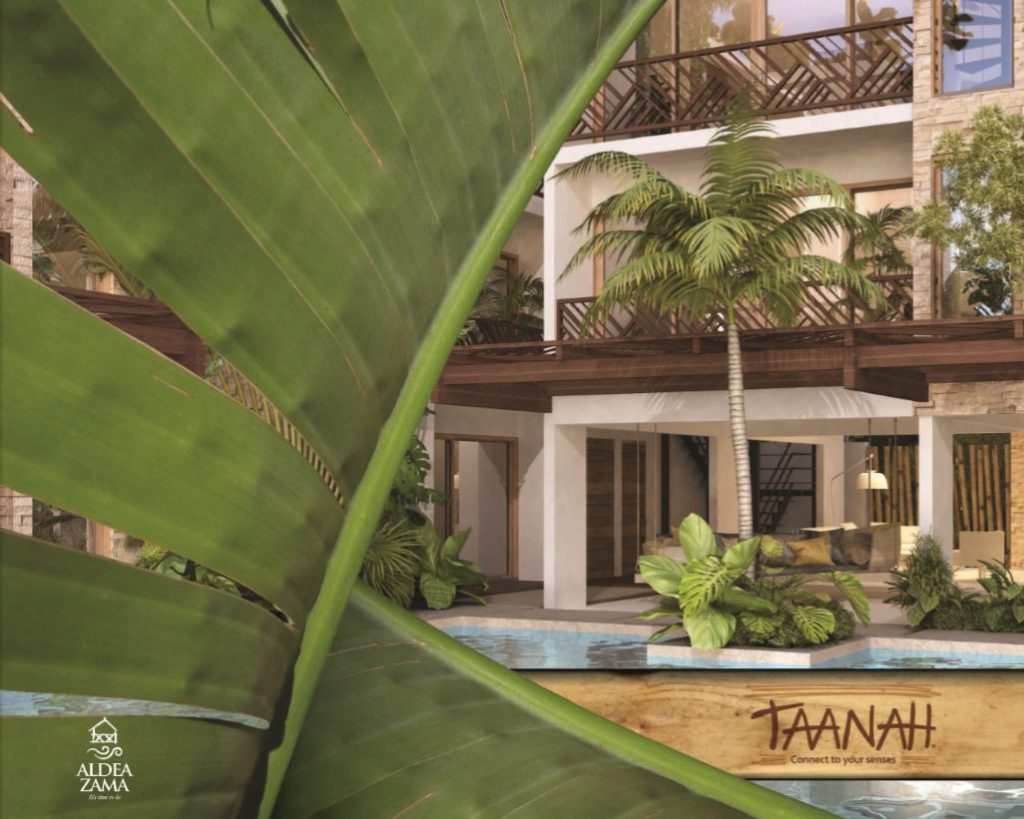 Tulum
Located on the shores of the Caribbean Sea, the Riviera Maya hides a treasure of exuberant and paradisaical nature: Tulum, in the state of Quintana Roo offers its inhabitants everything they need to live in abundance. Place that combines the comfort of a big city and the magic of the natural with its dazzling beaches, impressive archaeological sites and beautiful jungles.
Aldea Zama – It's time to be
Aldea Zama, is a concept designed to merge in a respectful way with the nature of the Riviera Maya and all the comforts of a contemporary life. 2 hours south of Cancun and 1 hour south of Playa del Carmen, Aldea Zama represents a sophisticated and avant-garde real estate project of international level, and it is right at the entrance of the main access of this exclusive residential where Taanah is located, the place that will connect with your senses.
Taanah – Connect to your senses
The concept of home acquires an essential meaning for life in harmony with the word Taanah, which means "House" for the ancient Mayans, a space designed to touch the deepest roots of our species, where the sounds echo in your instincts and you can savor the freedom that only contact with nature can give you. Let the smell of wet earth remind you of our origin, and watch the spectacular dawns of a new day in Taanah.
Apartments of 1 and 2 rooms, with living room, dining room, kitchen, all services, Lock-Off and terrace. The residential complex includes outdoor lobby, reading room, palapa, pergola, pool, barbecue, common services, green areas, parking and service room. 4 apartments with private social area on roof terrace with palapa, BBQ and pool.

Category: ,
Bedrooms: 2,
Baths: 2,
Size: 1,668 ft2
Category: ,
Bedrooms: 1,
Baths: 1,
Size: 732 ft2
Need financing? We may have an option for you!  Just let us know and we'll provide you with the details.
CONTACT US
Or fill out our contact form and one of our agents will contact you as soon as possible.

add to favorites
Print this Page 👉
Page Views –

3901
Share –
---
Please contact our team for updated inventory on this or any other properties in the Riviera Maya. Information is deemed to be correct but not guaranteed. Riviera Maya Real Estate Group are your Tulum Real Estate experts.
Subscribe to our Newsletter