Believe Playa del Carmen Studio Condo
Starting at:

USD $ 78,045

- SOLD OUT
Bathrooms: 1
Size: 314 ft2
HOA/Maintenance:
---
PROPERTY DESCRIPTION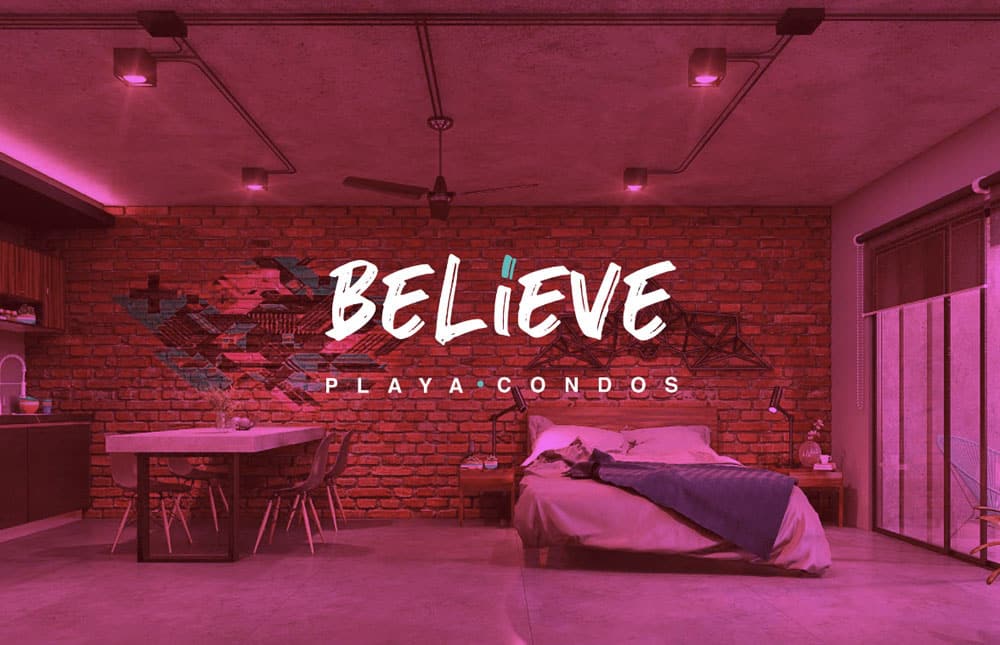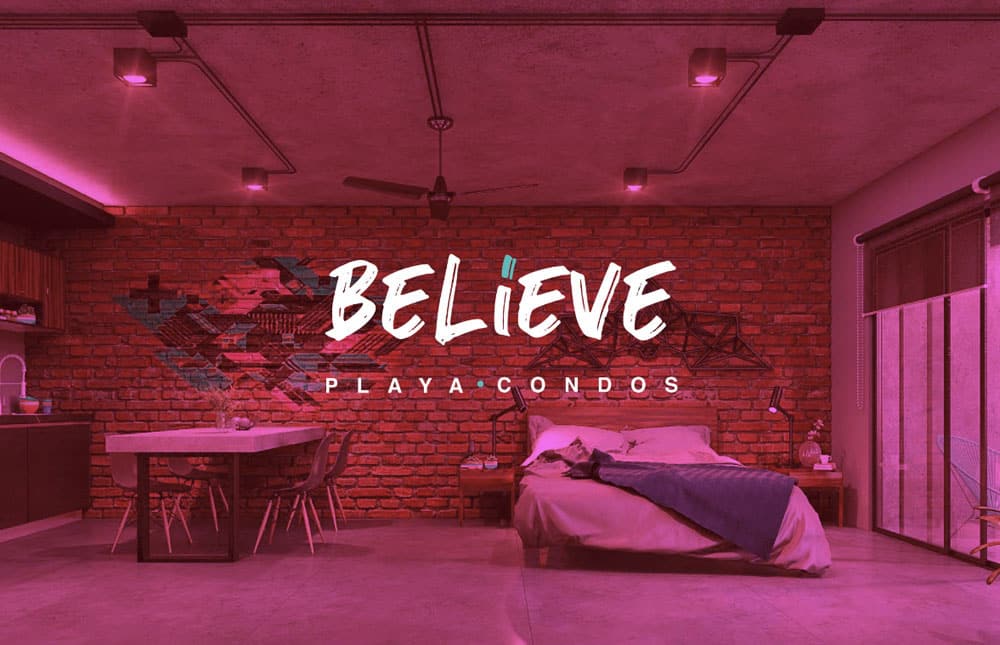 Believe – Something wonderful is happening!
A Caribbean jewel situated on the coast of the Rivera Maya that owns wonderful beaches and a mesmerizing turquoise sea. Playa del Carmen is a tourist city annually chosen by an average of 17 million visitors looking for something that only this beautiful city has to offer: the Caribbean dream. In the past few years, Playa del Carmen has been considered one of the most visited destinations in Mexico; its privileged location in the heart of the Riviera Maya makes of this city an ideal place to go on vacation. Tourists from all over the world confirm it; certainly, Playa del Carmen is the city that has it all. From an excellent life quality to a fantastic economy. With an average occupation of 82.77% in 2017, the Mexican Caribbean welcomes visitors that not only find a great place to vacation, but also a second home. The huge tourist growth in the last years has visibly increased the value of the properties in Playa del Carmen. This small town is in a fast development phase, therefore, we're currently in an important moment to invest in this Mayan oasis.
Believe Condos is a brand-new project conceived to invest and to generate a passive income through vacation rentals. This development, with a unique personality, has a total of 22 studios distributed in 4 levels. Designed to enjoy a fantastic stay in Playa del Carmen, Believe Condos offers equipped studios with an ideal space to have a wonderful time. Its amenities have been well-thought-out so the user can enjoy the most while spending an excellent day in paradise. Moreover, Believe Condos has a great location, right in the heart of Playa del Carmen. As a result, residents have an easy access to the most important spots in the city.
All units include:
Closets
Full Kitchen
2 Chairs
Blackout Curtains
Air Conditioners
Ceiling Fans
Minibar
Microwave
Bed Stand
TV Stand
Amenities:
Swimming Pool
Grill Area
Laundry Area
Sundeck
Sky Bar
Crossfit Gym
Lobby
Concierge
Elevator
Parking
Prices are originally listed in Mexican Pesos, we have converted them to USD and are subject to change.
Need financing? We have options for you! Just let us know and we'll provide you with the details.
CONTACT US
Or fill out our contact form and one of our agents will contact you as soon as possible.

add to favorites
Print this Page 👉
Page Views –

3587
Share –
---
Please contact our team for updated inventory on this or any other properties in the Riviera Maya. Information is deemed to be correct but not guaranteed. Riviera Maya Real Estate Group are your Sold Playa del Carmen Real Estate experts.
Subscribe to our Newsletter