USD $ 165,000

- SOLD OUT
Bathrooms: 1
Size: 891 square feet
HOA/Maintenance:
---
PROPERTY DESCRIPTION
Where nature & modernity unite
Maia Tulum is located just 10 minutes from the Caribbean Sea.
Maia Tulum is a development of 12 exclusive apartments that offer a unique style; An integral concept full of comfort which fuses in a perfect atmosphere of harmony, tranquility and luxury. It's location presents the best conditions to become the zone of greater growth and appreciation of the Riviera Maya, thanks to the sustainable development and innovative urban planning.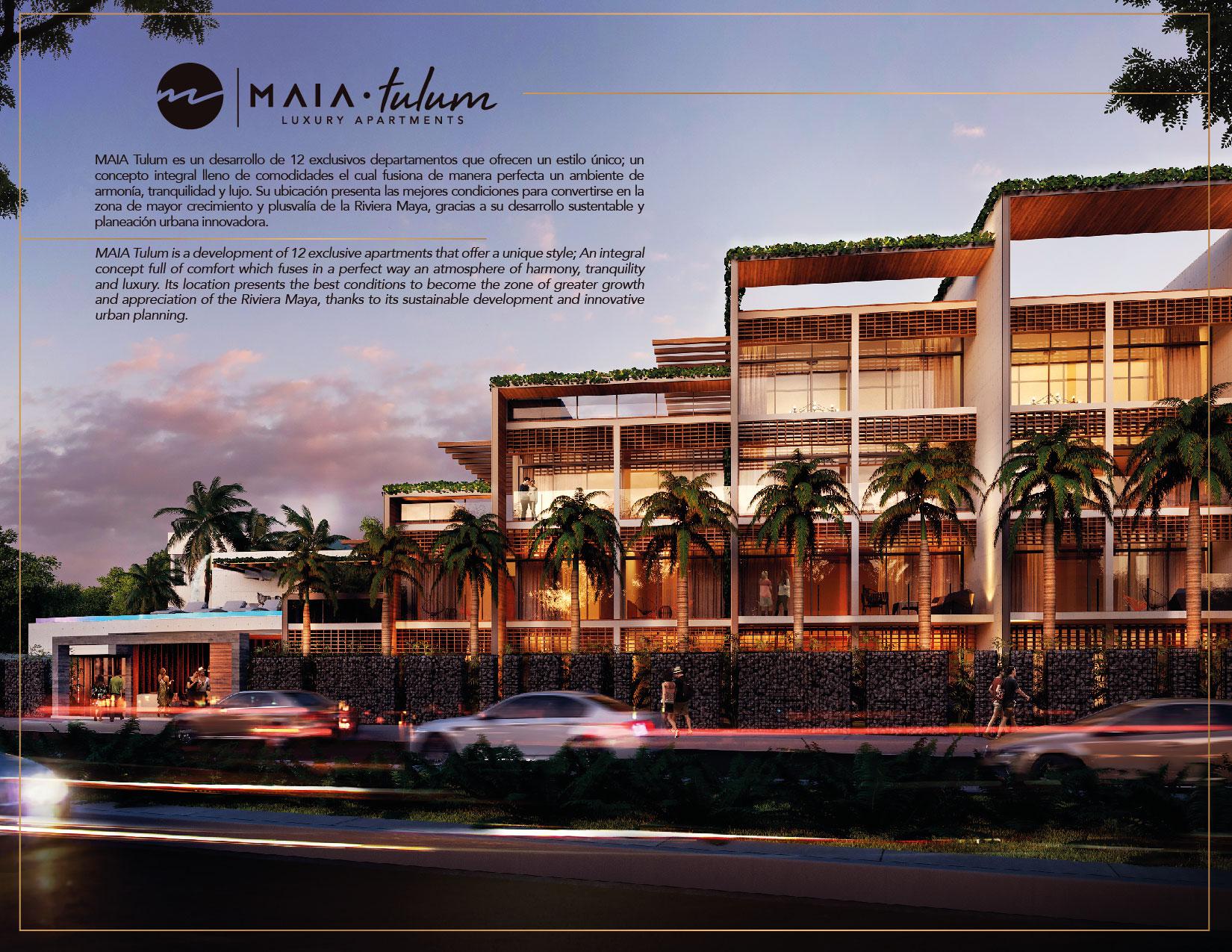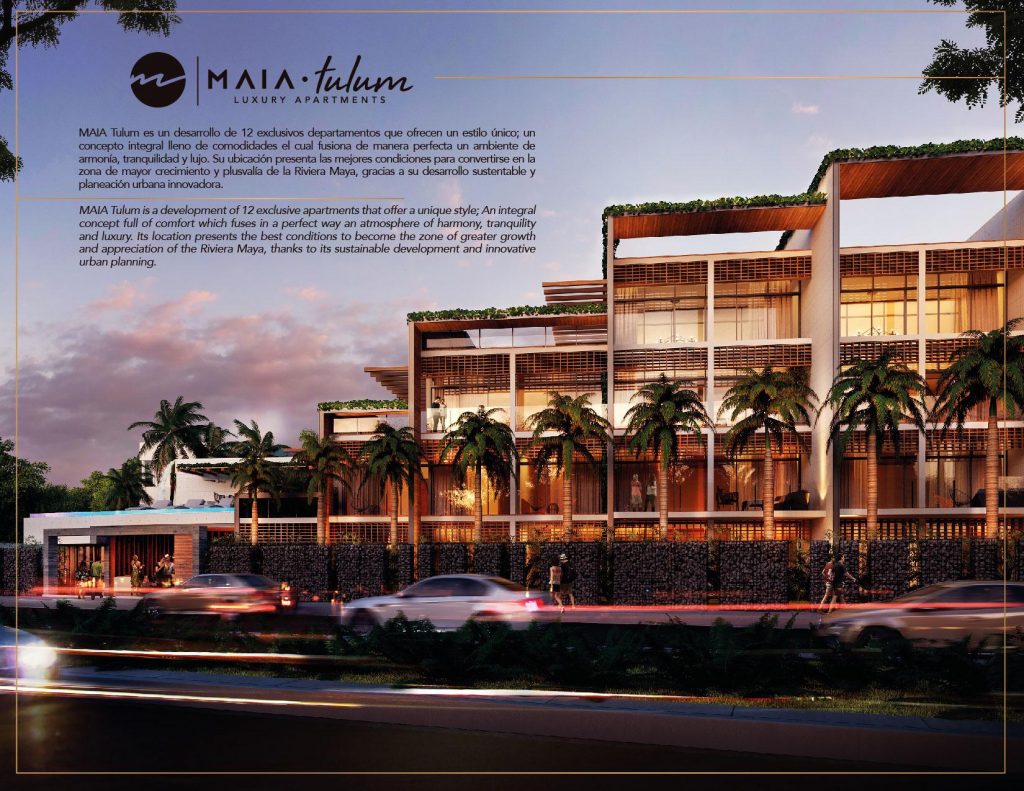 Maia offers the combination of optimal architectural design and functionality. Comfortable spaces and first class amenities that result in a unique concept of good taste and modernity.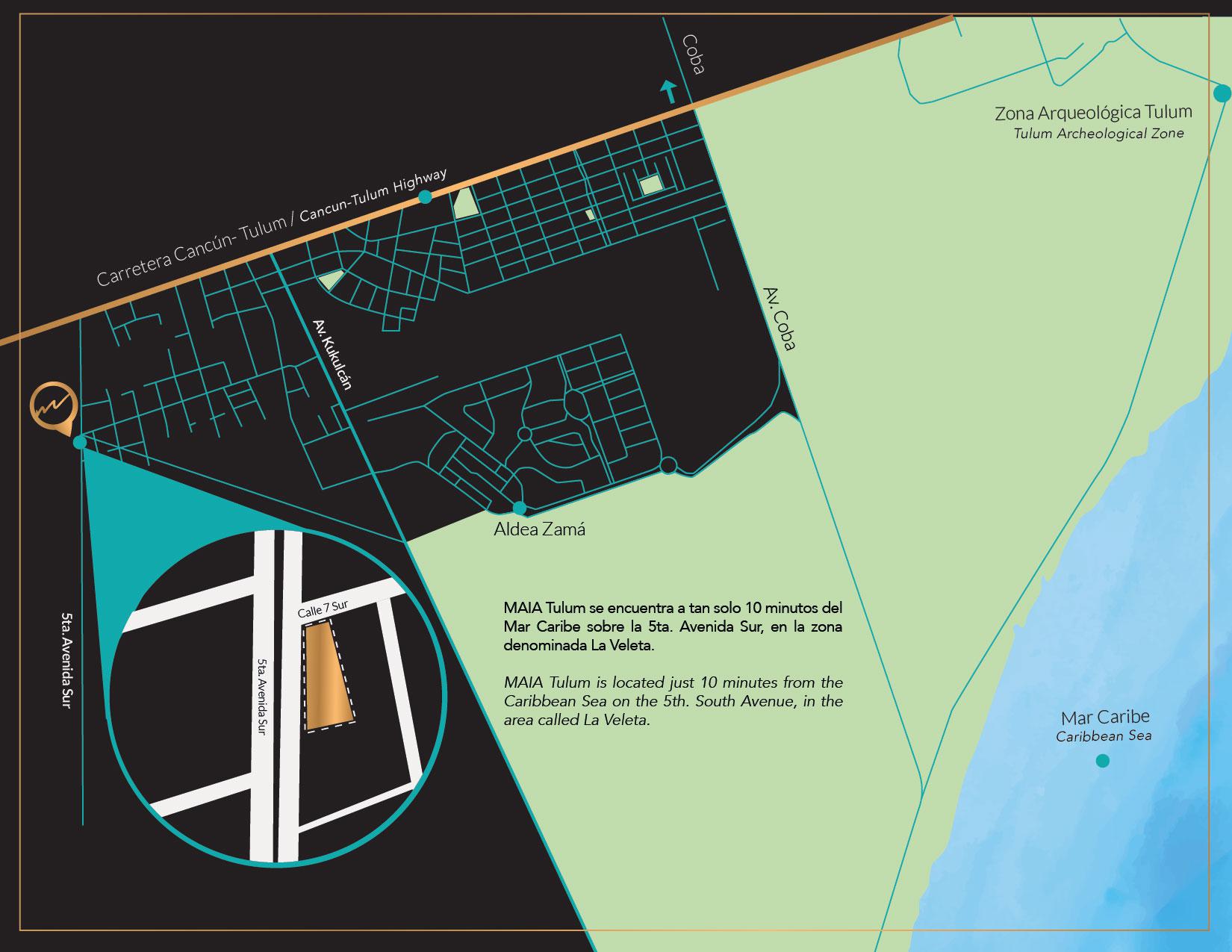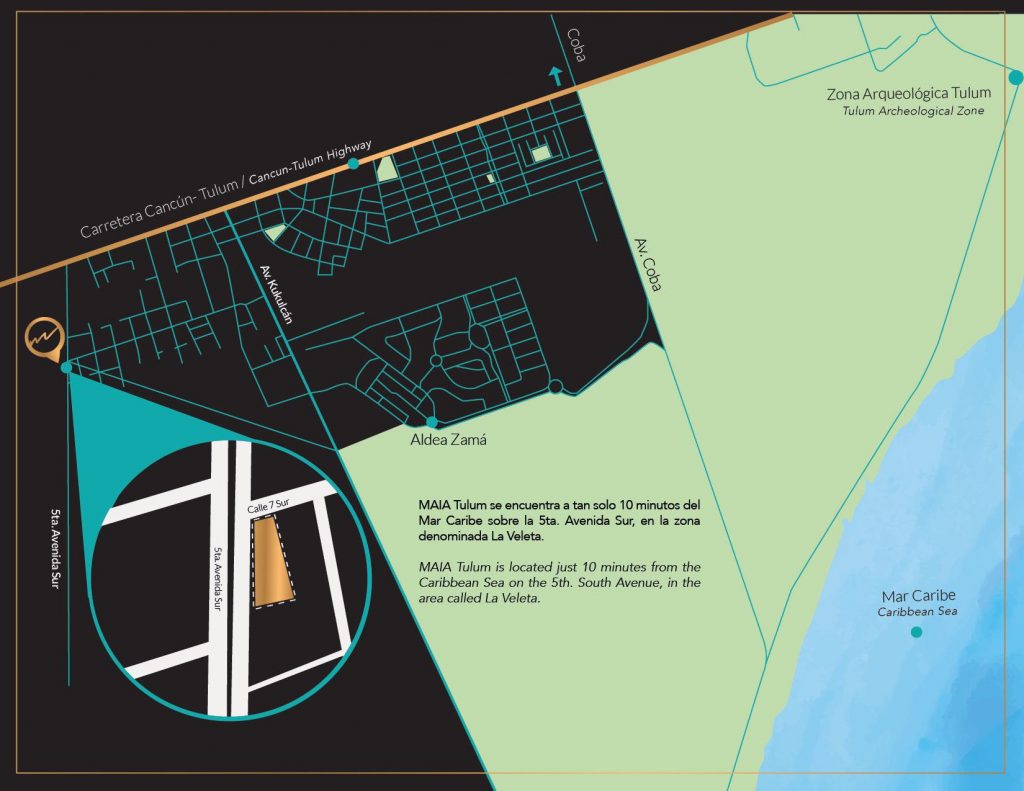 Amenities:
Pool with glass bottom
Yoga & Sun Deck
Grill Bar
Concierge
24/7 Security
Parking
Other Features
Concierge
Financing Available
Parking Lot
Pool with Glass Bottom
Yoga & Sun Deck
add to favorites
Print this Page 👉

Page Views –

1515



Share –
---
Please contact our team for updated inventory on this or any other properties in the Riviera Maya. Information is deemed to be correct but not guaranteed. Riviera Maya Real Estate Group are your Sold Tulum Real Estate experts.

Category: ,
Bedrooms: 2,
Baths: 2,
Size: 1,402 ft2

Category: ,
Baths: 1,
Size: 399 ft2
CONTACT US
Or fill out our contact form and one of our agents will contact you as soon as possible.