Nuuch Tulum 1 Bedroom Condo
USD $ 226,000

- SOLD OUT
Bathrooms: 1
Size: 769 ft2
HOA/Maintenance:
---
PROPERTY DESCRIPTION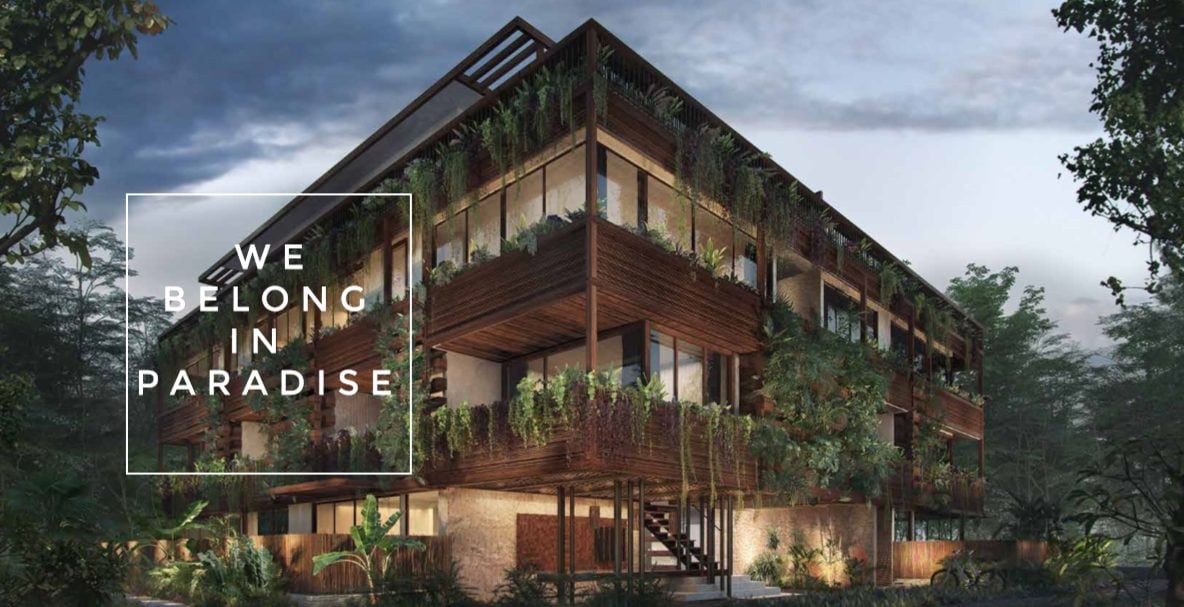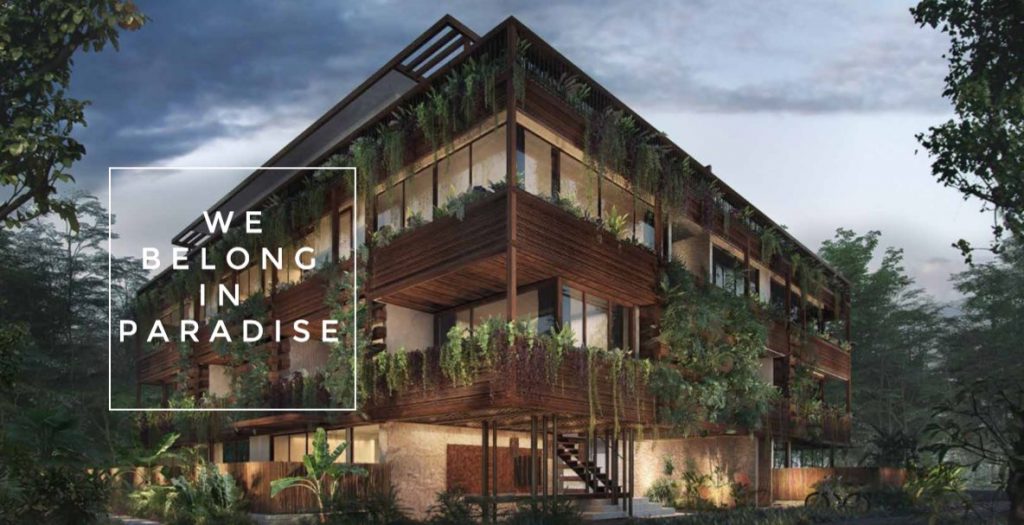 Lush vegetation sitting upon a limestone reef along the side of the turquoise Caribbean Sea. Tulum is a unique place of magic, culture and mysticism hidden away from the hustle and bustle. It offers to the travelers a relaxed getaway, with miles of pristine white sand and glistening emerald waters all surrounded by lush vegetation, incredible sunsets and unique experiences.
A combination of Mayan traditions and a strong sense of community make of Tulum a leading destination, not only in Mexico but in the world. It is ideal for those seeking luxury in nature.
Great Location
Lúum Zama is an exclusive 794,964 sq. Ft. gated community situated within the Aldea Zamá subdivision, in a centrally located area in the heart of Tulum. Lúum Zama aims to protect nature, therefore…
60% will be strictly preserved as jungle.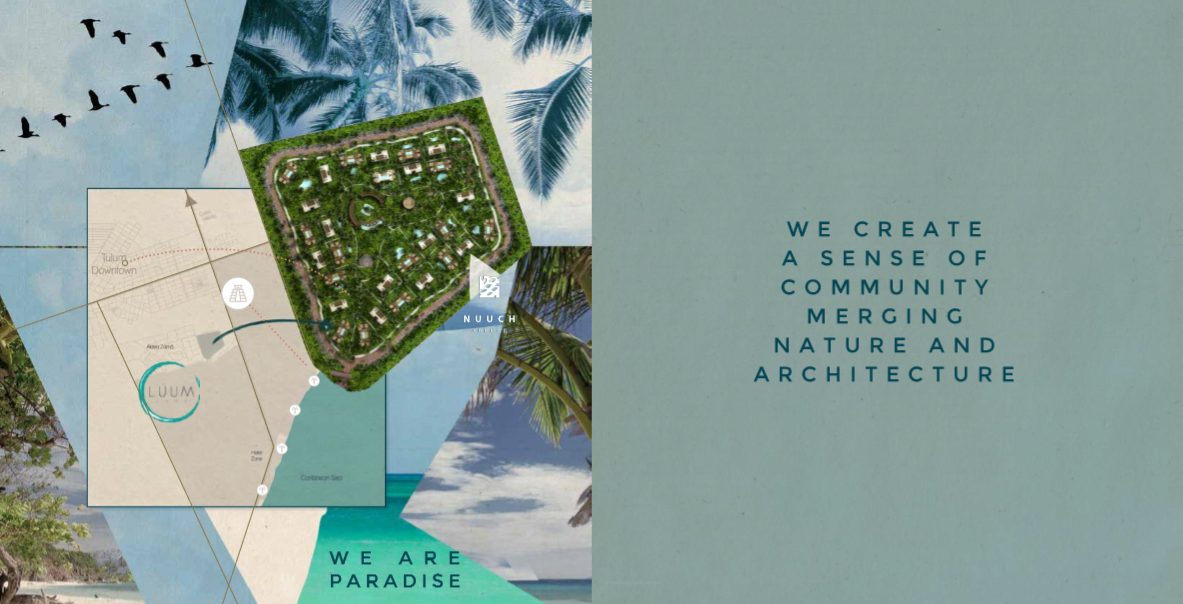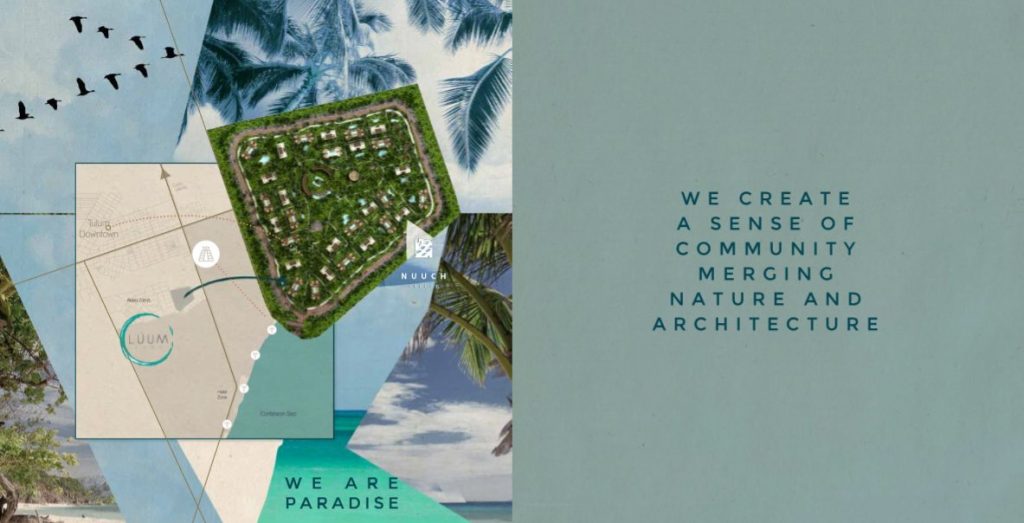 Intended to redefine the sense of belonging, NUUCH – Mayan for union – has been created to give a new meaning to aesthetic. In terms of architecture, NUUCH merges with the wonderful jungle and tropical surroundings of Tulum. This wonderful project invites the user to reconnect with nature through luxurious boutique condos, which include lock-off units, within the prestigious community of Lúum Zama.
Inspired by the latest trends of comfort, we created the beautiful townhouses, with very similar characteristics of single-family homes, but more enchanting features. Our two-story townhouses have a private swimming pool and a balcony. Also, spacious bathrooms and a private garden. Each of the 4 townhouses are oriented to the corners of the building, therefore, residents will enjoy the most wonderful views of the jungle.
Every condo is connected through an interior green patio, which connects the community and invites the residents to experience the feeling of belonging to paradise.
Amenities:
24 Hour Concierge
Solar Panels (Optional)
Private Pools
Elevator
Central Green Patio
Lock-Off System
Fire Protection System
Developers:
Acción Futura
Grupo R4
Studio Arquitectos

Category: ,
Bedrooms: 3,
Baths: 3,
Size: 2,052 ft2

Category: ,
Bedrooms: 2,
Baths: 2.5,
Size: 2,027 ft2
Need financing? We have options for you! Just let us know and we'll provide you with the details.
CONTACT US
Or fill out our contact form and one of our agents will contact you as soon as possible.

add to favorites
Print this Page 👉
Page Views –

3368
Share –
---
Please contact our team for updated inventory on this or any other properties in the Riviera Maya. Information is deemed to be correct but not guaranteed. Riviera Maya Real Estate Group are your Sold Tulum Real Estate experts.
Subscribe to our Newsletter