Starting at: USD $ 319,401
Type:
Bathrooms: 0
Size: square feet
HOA/Maintenance:
---
PROPERTY DESCRIPTION
"Mar y Miel" is located in Tulum, Quintana Roo, México. With beautiful beaches, a thriving social scene and vibrant nightlife, Tulum finds a way to envelop you in an exciting context where culture and nature set an idyllic rhythm of life. Enjoy outings to natural and archaeological sites such as Coba, the Kaan Luum lagoon and the Sian Ka'an natural reserve. Discover an ample culinary offer and feel welcomed into a relaxed and spontaneous atmosphere anywhere you go.
Aldea Zamá is a large ecotourism project that portrays contemporary life in the Mayan Riviera. Surrounded by an astonishing natural area, this community offers quality infrastructure, accessibility and exceptional facilities such as a shopping area, cinema, pet friendly integration zone and organic shopping stands to support local businesses and art. The private residences and condominium places are designed to preserve the natural richness of the area. With its privileged location, you can easily reach the beach in a 10-minute bike ride while enjoying breathtaking views.
In order to give you the best experience right at home "Mar y Miel" features exclusive amenities in harmony with nature and local culture:
Jungle Outdoor Pool
Calisthenics Gym Facilities
Outdoor Cooking Stations
Kids & Family Oriented Area
Hammock Sanctuary
Zen Garden
Yoga Shala
Solarium
Other Features
Calisthenics Gym Facilities
Hammock Sanctuary
Jungle Outdoor Pool
Kids & Family Oriented Area
Outdoor Cooking Stations
Solarium
Yoga Shala
Zen Garden
Units Available at

Bedrooms: 3,
Baths: 3.5,
Size: 3,348 ft2

Category: ,
Bedrooms: 2,
Baths: 2.5,
Size: 2,988 ft2
Need financing? We have options for you! Just let us know and we'll provide you with the details.
CONTACT US
Or fill out our contact form and one of our agents will contact you as soon as possible.

Please contact our team for updated inventory on this or any other properties in the Riviera Maya. Information is deemed to be correct but not guaranteed. Riviera Maya Real Estate Group are your Tulum Real Estate experts.
WHAT OUR CLIENTS HAVE TO SAY
SIMILAR LISTINGS FOR SALE
Similar Listings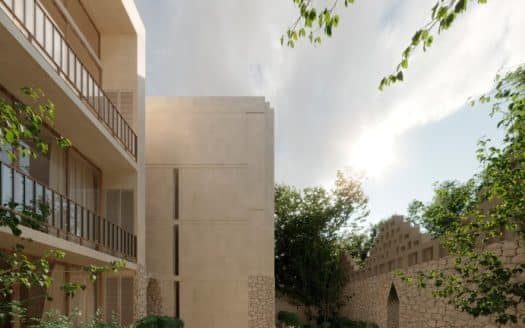 Starting At:
USD $ 184,768
Image a place where ancient Mayan ruins and modern, sustainable architecture seamlessly blend together to create a
...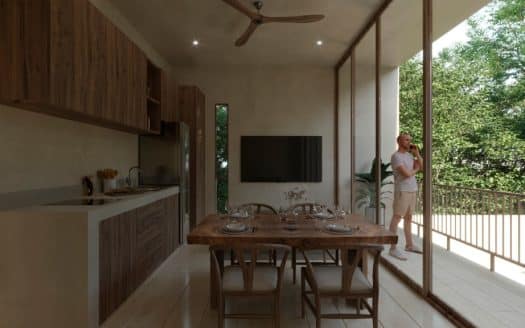 Starting At:
USD $ 139,245
Image a place where ancient Mayan ruins and modern, sustainable architecture seamlessly blend together to create a
...