Other Unit Types Available Maia Tulum
Rooms: ,
Baths: 2,
Size: 1,402 ft2
Rooms: ,
Baths: 1,
Size: 891 ft2
Rooms: ,
Baths: 1,
Size: 399 ft2
Where nature & modernity unite
Maia Tulum is located just 10 minutes from the Caribbean Sea.
Maia Tulum is a development of 12 exclusive apartments that offer a unique style; An integral concept full of comfort which fuses in a perfect atmosphere of harmony, tranquility and luxury. It's location presents the best conditions to become the zone of greater growth and appreciation of the Riviera Maya, thanks to the sustainable development and innovative urban planning.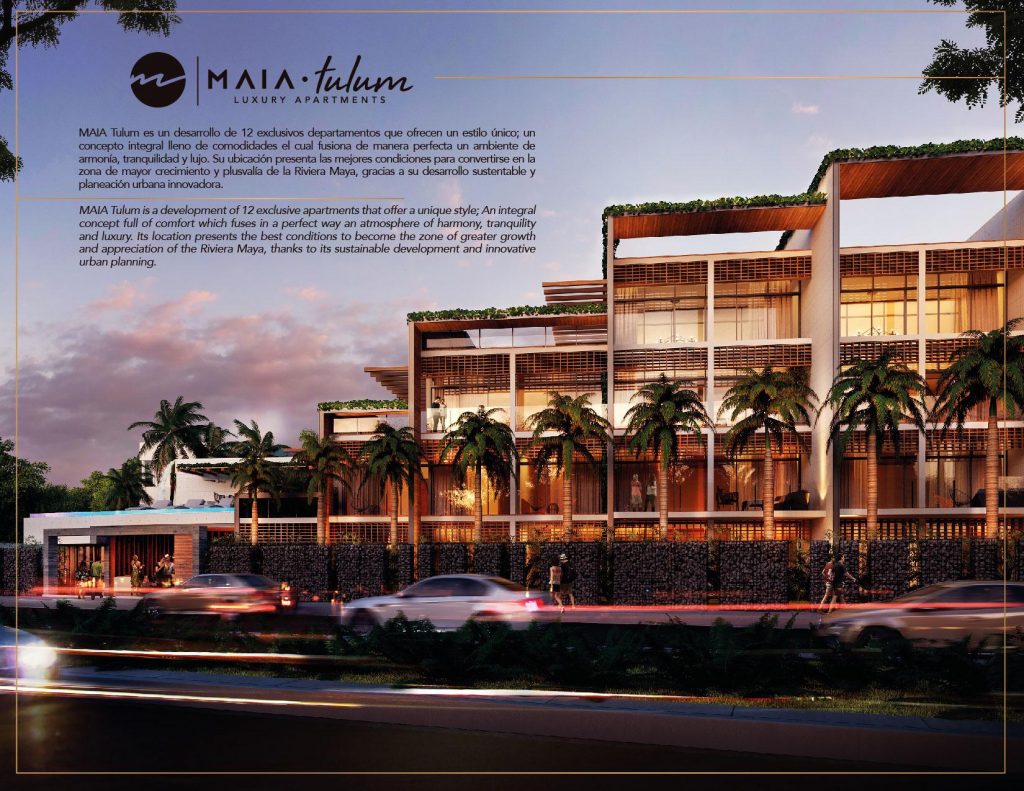 Maia offers the combination of optimal architectural design and functionality. Comfortable spaces and first class amenities that result in a unique concept of good taste and modernity.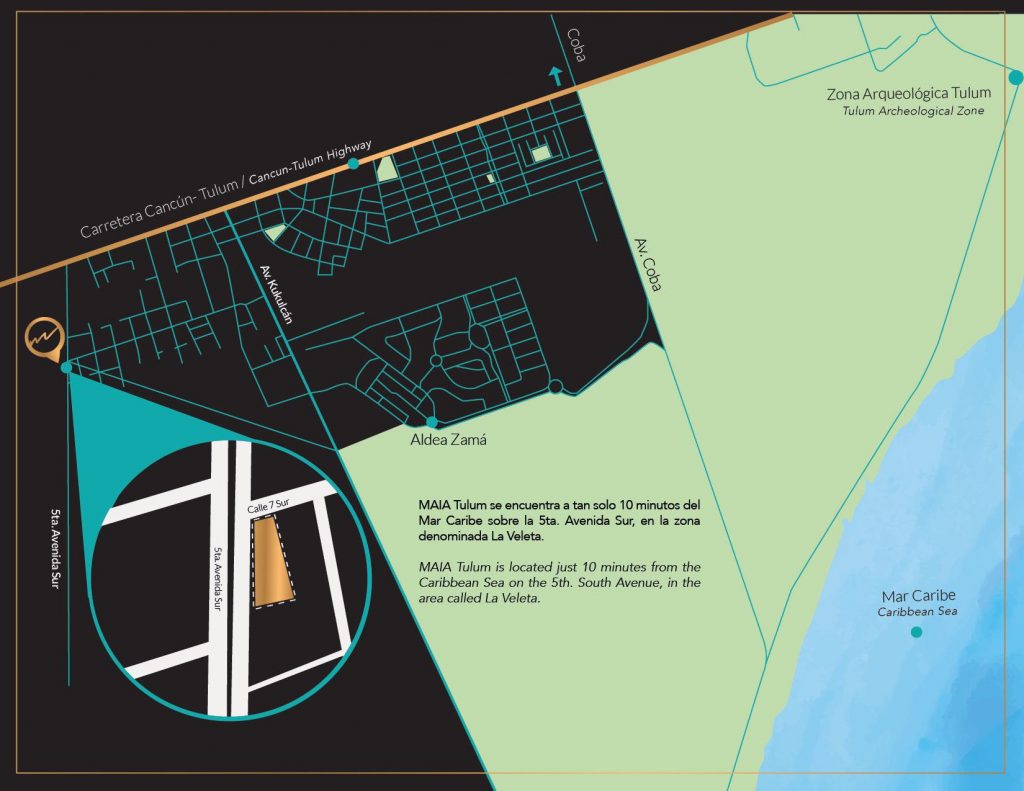 Amenities:
Pool with glass bottom
Yoga & Sun Deck
Grill Bar
Concierge
24/7 Security
Parking
Property Id : 26800
Price: USD $110,000
Property Size: 399 ft2
Bathrooms: 1
Year Built: 2020
Floors: 4
Parking Lot
Concierge
Financing Available
Concierge
Pool with Glass Bottom
Yoga & Sun Deck
Concierge
12 / Car-Dependent more details here
Please contact our team for updated inventory on this or any other properties in the Riviera Maya
Food
Antojitos La Chiapaneca
(1.63 km)
Ki' Bok
(2.39 km)
El Camello Jr.
(1.14 km)
Health & Medical
Clínica Médica Quiropráctica
(2.86 km)
Eurodental
(3.01 km)
Sanaprana
(2.7 km)
Nightlife
Batey
(2.39 km)
Swoon Rooftop
(2.49 km)
Todos Santos
(3.4 km)
Shopping
Shalom
(5.32 km)
Kaahal Home
(1.65 km)
La Calaca
(2.03 km)
Transportation
Tulum Bus Terminal
(1.26 km)
Tulum Land Service
(3.06 km)
Ilan Tours and Transportation
(63.39 km)