Playa del Carmen enjoys a whopping 340 days of sun on average each year. That combined with falling costs for the technology means there has never been a better time to invest in solar panels for your Riviera Maya home or condo.
At Playa Real Estate Group we pride ourselves in being one of the top real estate agencies in the Riviera Maya and we know our clients come to expect the absolute best from us. For these reasons we want to share with you the best solar panel company in the area. EcoCentro is so great our own agents use them and are extremely happy with their experience.
DID YOU KNOW?
Did you know a properly dimensioned and professionally installed solar system will last for more than 20 years? In fact, high-quality solar panels come with an amazing 25-year production warranty.

Did you know that on average the high residential DAC rate with CFE has increased at 10% per year for the past 10 years?


Owning property and living in Mexico are a dream come true and there is no better location than the Riviera Maya… but this area has some of the highest electricity costs in the world and that's where we can help, reducing those costs by 90% and more.

These costs can be completely off-set by installing a grid-tied solar system. CFE offers the best and fairest grid-tie solar deal in North America, giving 100% credit for power you export to the grid, unlike in the USA or Canada. This is incredibly positive for homeowners with solar, whether they be full-time residents, snowbirds, or have their properties in vacation rental.
Did you know most residential solar system will pay for themselves completely in less than 3 years? Imagine free electricity for the remaining 22 years, that is quite the deal!

Say goodbye to the constant fear of huge CFE bills and live more comfortably by running your Air Conditioning to your heart's content!

Did you know that not all solar systems are created equal? Place your trust and investment in the hands of professionals armed with over 12 years of experience and over 700 successful installations in the southeast of Mexico. Ecocentro is the local professional solar installer with more experience and know-how than anyone else in the area.
Did you know that we install a racking system designed to withstand winds up to 159mph (category 5)? Whether you have a house with plenty of roof space, or a penthouse condo that requires a specially engineered structure, nobody does it better. Ecocentro can custom design a dual purpose pérgola to provide shade and free electricity!
To request your absolutely free home-energy assessment, please follow this link and one of our friendly, English-speaking staff will take care of you and answer all your questions.
Contact EcoCentro for a free Quote:
Call Us: (984) 593 1323
Email: [email protected]
Branches:
Yucatán – Campeche – Quintana Roo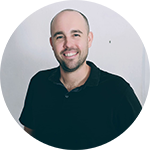 "I honestly cannot say enough good things about Roger, Alex and the entire team at EcoCentro. They work fast and are incredibly professional in both communications as well as their installation. You won't find a more qualified company and most importantly you can feel secure knowing your investment is being handled the way it's supposed to be given the weather and climate of the Caribbean."
– Matt Mathieson
Operations Manager Playa Real Estate Group